Suicide Squad – Budget of $175 million – 2 hours and 3 minutes
Click on a vendor to purchase: Amazon (Harley Quinn Exclusive), Amazon (Deadshot Exclusive), Best Buy (SteelBook Exclusive Set), Best Buy (Graphic Novel Exclusive Set), iTunes, Target (Exclusive Set), and Walmart (Exclusive Set) (FTC Affiliate Disclaimer)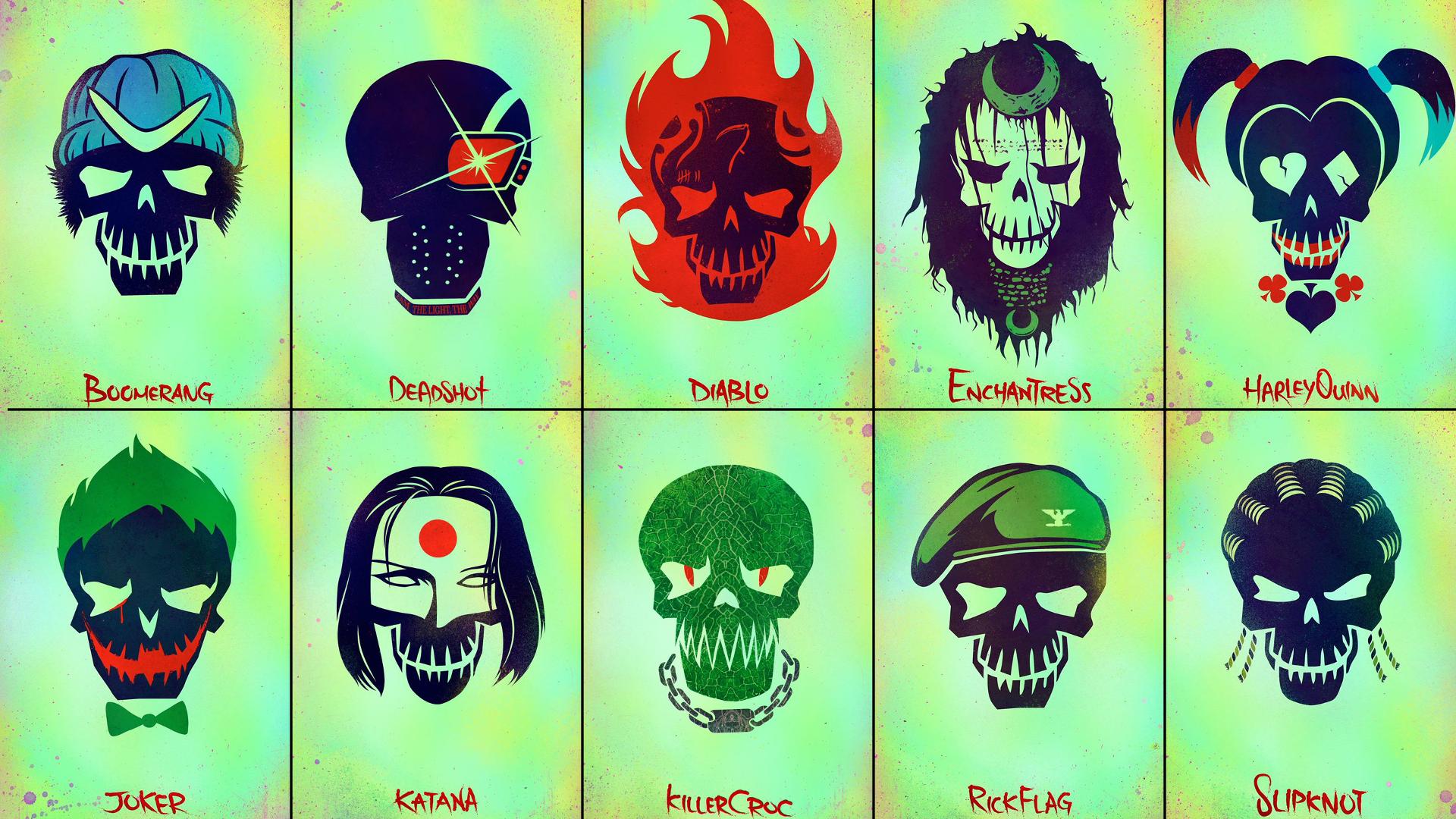 Click on a vendor to purchase: Amazon (Harley Quinn Exclusive), Amazon (Deadshot Exclusive), Best Buy (SteelBook Exclusive Set), Best Buy (Graphic Novel Exclusive Set), iTunes, Target (Exclusive Set), and Walmart (Exclusive Set) (FTC Affiliate Disclaimer)
Amanda Walker sees meta-humans, like Superman, as the world's biggest threat to it's future.  She decides to assemble a group of bad guys, not just because they are bad, but because she has leverage on each of them to keep them in line.
Deadshot – expert assassin that does not miss but will do anything for his daughter
Harley Quinn – Joker's leading lady, former therapist gone bad
Killer Croc – guy with a skin condition that adapted to the sewer
Slipknot – Assassin with a skill for climbing
Diablo – Telepathic pyromanic with deadly rage issues
Boomerang – Robbed every bank in Australia with an amazing weapon of choice
Amanda uses Col. Rick Flag, who is in love with Dr. June Moone, and Katana, master of the blade, to keep focus.  And if any of them try to escape, they will be destroyed with the push of a button.  Amanda believes she has everything under control until the Enchantress, the witch that possess Dr. Moone, crosses her and brings back the spirit of her brother.  The Enchantress is angry that humans stop worshipping her and trapped her and her brother in dolls.  She wants to destroy humans for their betrayal.  Amanda summons the Suicide Squad to destroy the enchantress, destroy her brother, and save anyone inside.  Now we have seen how good guys do it, but now let's with the bad guys can do.  Let's not forget, there is always a Joker in the deck.
This movie is a good time for all.  It never gets dull by keeping the action going.  Now some characters are more flushed out then others.  But no worries.  There will be a sequel to this well executed super hero … super villain movie.  The end is a little hard to swallow, because they did so much good, but they are bad guys.  So, the movie's ending is realistic.  Some of the jokes are LOL (you know you should laugh but don't) and some of the action is a bit cartoonish, but that is to be expected.  This movie is worth seeing for full price and 3D.  Stay past the mid-credits but don't stay past the end crawl.  You may even want to see this twice.
I give this 4.5 out of 5 stars
If you have to choose between me or her, stop her. Stop her. Even if it kills me – Dr. June Moone
Not me shorty. I'm beautiful – Killer Croc
He looks like a monster, they treat him like a monster, so he became a monster – Amanda Walker
You're ruining date night – Harley Quinn
That's not me – Diablo
Behold the word of god – Col. Rick Flag
Only my friends call me Floyd – Deadshot
She had a mouth – Slipknot
What happened to the kids – Boomerang
Click on a vendor to purchase: Amazon (Harley Quinn Exclusive), Amazon (Deadshot Exclusive), Best Buy (SteelBook Exclusive Set), Best Buy (Graphic Novel Exclusive Set), iTunes, Target (Exclusive Set), and Walmart (Exclusive Set) (FTC Affiliate Disclaimer)