---
Death Wish – Review
Death Wish – Budget of $30 million – 1 hour and 47 minutes
Click on a vendor to purchase: Amazon, Best Buy, iTunes, Target, Vudu, and Walmart (FTC Affiliate Disclaimer)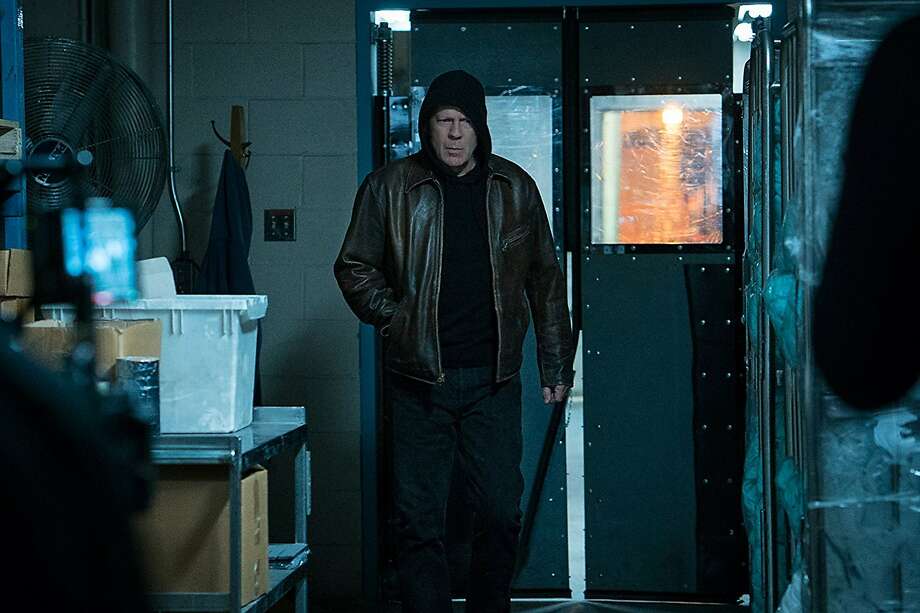 Click on a vendor to purchase: Amazon, Best Buy, iTunes, Target, Vudu, and Walmart (FTC Affiliate Disclaimer)
Dr. Paul Kersey is an ER surgeon with a beautiful wife Lucy, a college-bound daughter Jordan, and perpetual borrowing brother Frank.  Paul loves to spend time with his family.  So when he has to cancel plans to cover for a sick co-worker, he is disappointed.  Lucy and Jordan stay home to bake Paul's favorite cake.  As Jordan gets an iPad, Lucy sees an open window and muddy footprints.  She calls for Jordan but its too late.  Three men are in the house with guns.  After an altercation, both women are shot and rush to the hospital.  Not any hospital but Paul's.  Paul learns his wife has died and his daughter is in a coma.  While in Texas with his father in law to bury his wife, his father in law tells him the cops don't protect people.  They are only around after the incident.  Paul comes home to Chicago to see his daughter strapped to the bed due to a seizure.   With no leads on the killers, Paul is furious those men are free while his daughter is handcuffed.  He wants them and anyone like them to pay.
Based on Death Wish by Brian Garfield (the first of a duology) and a remake of the Death Wish film, this movie asks the age-old question: Is vigilante justice ok (FTC Affiliate Disclaimer)?  While Paul kills, he becomes a social media lore know as the Grim Reaper.  People make memes of him and praise him.  While others worry about a possible copycat getting hurt.  It's easy to understand his pain, but can it ever go too far.  And will or can Paul stop?  This is a good matinee movie but be prepared for a bit of gore.  Nothing is held back during the kills.
I give it 3 out of 5 stars
If I can – Paul
They won't tell me where mom is – Jordan
Click on a vendor to purchase: Amazon, Best Buy, iTunes, Target, Vudu, and Walmart (FTC Affiliate Disclaimer)

---
Red Sparrow – Review
Red Sparrow – Budget of $69 million – 2 hours and 20 minutes
Click on a vendor to purchase: Amazon, Best Buy (Exclusive Set), iTunes, Target, Vudu, and Walmart (FTC Affiliate Disclaimer)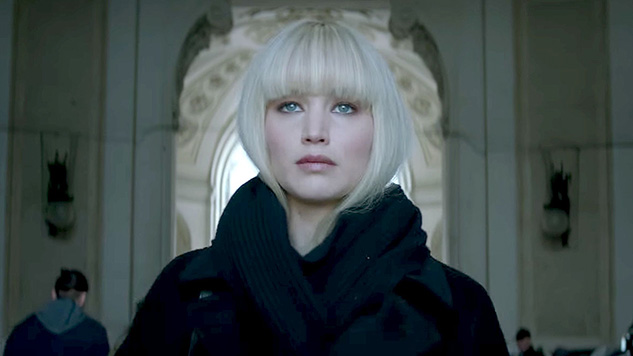 Click on a vendor to purchase: Amazon, Best Buy (Exclusive Set), iTunes, Target, Vudu, and Walmart (FTC Affiliate Disclaimer)
Dominika is a famous ballerina in a Russian ballet company.  They pay for her home and her mother Nina's medical treatment.  When she has a horrible "accident" on stage, her ballet career is over.  Three months later, her uncle Ivan warns her the company will stop paying her way and she, along with Nina, will be out on the streets with no medical care.  He tells her that he can help her earn money.  All she has to do is seduce a man, go to his room, and switch his phone with a duplicate when they are alone.  She agrees after finding Nina on the floor because she doesn't have help to go to the bathroom.  She finds the man and seduces him.  But before she can blink the man is being killed in front of her.  The killer Simyonov takes Dominika back to headquarters and Ivan gives her a choice.  Be killed or become a sparrow.  Sparrows are trained in persuasion, manipulation, and seduction to extract information from enemies.  She will be able to provide for her family and help her country.  It's not long before she learns she has no free will and controlled by Russia.  She will do, become, and say anything to get out.
Based on Red Sparrow by Jason Matthews, the first book in a trilogy, this movie can become slow and lose the audience for pivotal scenes needed during the flashback sequence in the end (FTC Affiliate Disclaimer).  It's more of a cat-and-mouse game between the Americans, Nash (American Operative), Ivan, Russia, and Dominika.   While Dominika becomes a sparrow against her will, she is never portrayed as a victim.  She is smart, strong, and hot-tempered.  However, you never know who she is working for, who she is working with, and what she is loyal to.  Even at the end, you are still wondering.  Catch this matinee if you like cat-and-mouse stories.
I give it 3 out of 5 stars
I was protecting my asset – Nash
It was an accident – Dominika
Your body belongs to the state – Matron
We are a lot alike, you and I – Ivan
Click on a vendor to purchase: Amazon, Best Buy (Exclusive Set), iTunes, Target, Vudu, and Walmart (FTC Affiliate Disclaimer)

---