---
The Killing Pact – Review
Hayley is working two jobs to support her daughter and her ex-husband's alimony. During Hayley divorce, she and Jerry (her ex) got into a car accident that left him in a wheelchair. Due to the accident, Jerry's lawyers asked for more money in his alimony agreement. Now Jerry spends his nights at the casino drinking, gambling, and asking Hayley for more money. Kevin is working hard to get a promotion, but his boss Sarah is a major road block. Since Kevin didn't call her back after one steamy night, she has bad mouthed him to the board. Melanie works for her degrading aunt Lisa. She is running everything at Lisa's theater but is constantly belittled in front of the staff and blamed for "mishaps". After a long day, Melanie and Kevin get in a rideshare car driven by Hayley. After hearing a distressing call from Jerry, they invite Hayley to drinks to air out their problems. While talking Melanie comes up with an idea for each of them to kill the other's problem. Melanie will kill Kevin's boss so he can get his promotion. Kevin will kill Hayley's ex so she can get away from his harassment. And Hayley will kill Melanie's aunt so she could take over the theater. Kevin laughs it off but says he will do it, but only if Melanie goes it first. Hayley goes home forgetting about that night until she sees a news article. Kevin's boss is dead. She tries to call Kevin but Kevin feels he has no choice. He had to keep up his end and kill her ex. As Hayley tries to save Jerry, the police begin to question her about Sarah's death. Now Hayley has to save Jerry, stop Melanie, and keep her daughter safe. But will she have to kill to do it?
Be ready to be on the edge of your seat for this modern telling of Strangers on a Train (FTC Affiliate Disclaimer). However, this movie adds another killer, a kidnapping, another murder, and modern technology without straying away from what made that movie compelling. As Hayley attempts to kill and abandon killing, you will feel her moral dilemma and dread. You will become nervous as she is interviewed by police. Also, when she tries to warn Jerry, you will become panicked. It's easy to get sucked into "what if" and "if that were me" scenarios. This movie is enjoyable from beginning to end.  This is one to watch with your full attention.
I give it 4.5 out of 5 stars
And you're a month behind. I need my alimony – Jerry
I have no clue what you are talking about – Sarah
I'm sorry for hanging up on you last night – Hayley
It will be like group therapy besides there's a big tip in involved – Melanie
I'm sorry. Sarah's dead, I don't have a choice – Kevin
Am I? – Melanie
Not anymore. You have fun on your date ok – Jaime
Find, shop for, and watch Lifetime movies on Amazon TV (FTC Affiliate Disclaimer)

---
Dirty Dancing – Review
Dirty Dancing – ABC – 3 hours and 0 minutes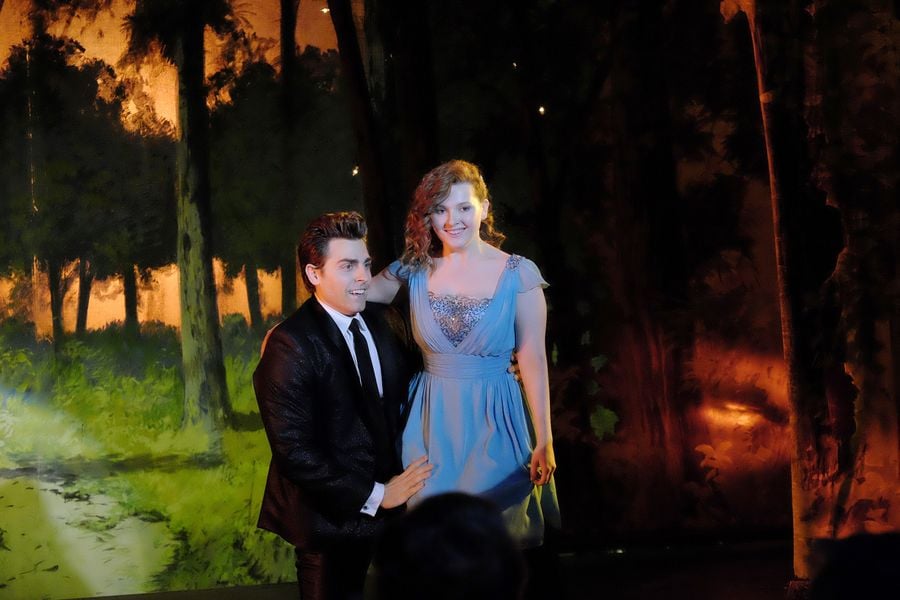 In 1975, Frances "Baby" Houseman heads into a musical called Dirty Dancing. As the music starts she thinks back to her family summer vacation in 1963. She, her parents (Jack and Marjorie) and her older sister Lisa are hoping to spend the final days of summer spending time together. Baby plans to study and prepare for college to become a doctor. Baby has read The Feminine Mystique and her views on women and their purpose have changed (FTC Affiliate Disclaimer). However, her sister is well on her way to her MRS degree. At a showcase, a young dancer named Johnny catches Baby's eye as he dances with his partner Penny. She tries to forget Johnny and pay attention to Neil; the guy her dad wants her to date. After their first date, Baby leaves early and walks past the staffers' bungalow. She walks in and catches them dirty dancing along with Penny and Johnny. She is drawn into this world and wants more but she is quickly kicked out. Baby starts getting close to Penny and Penny reveals she is pregnant. The father wants nothing to do with it and she wants to terminate, but it cost $250. Baby borrows the money from her father, not knowing what it is for, and offer a trade to Penny. She would exchange the money for dance lessons. Penny can't teach her, but Johnny can. The more time Baby and Johnny spend together, the stronger the attraction. They both try to fight it but they keep coming back to each other. As the word of their love spreads, everyone in Baby's family will be affected. Can their love survive her family?
A remake of the classic Dirty Dancing was highly anticipated (FTC Affiliate Disclaimer). However, fans of the original will be unhappy with the ending change and added story lines. The cinematographer and costume designer were impeccable. Both time periods were treated with respect and carried out masterfully. While the acting was wonderful, the singing and dancing by the two leads were subpar. This movie should have been left alone. People who have not seen the original may enjoy the remake. However, everyone else should skip this re-telling. Watch the original and judge for yourself.
I give it 2 out of 5 stars
So are puppies but I'm not going to date one – Lisa
You better change your name kid because you're not a baby anymore – Billy
Forget you ever heard that – Penny
Because it's good for the human brain to learn new things. Keeps you from going senile – Baby
Yes, I'm quite fond of canoeing – Neil
You're right. My job is done. Goodbye – Jake
Find, shop for, and watch ABC movies on Amazon TV (FTC Affiliate Disclaimer)

---
A Bundle of Trouble: An Aurora Teagarden Mystery – Review
As Aurora prepares to attend her mother Aida's party, she and Martin are shocked by his niece's arrival. Regina and Martin have not spoken for years, but she has come for help and with a baby in tow. Her husband is away on business, but Martin's home is being renovated. So, Aurora offers her a place to stay. After Martin and Aurora come back from the party, they notice a dead man on Aurora's front porch. It looks a lot like Regina's husband Craig. Martin frantically searches the home but can't find Regina. However, Aurora finds the baby hidden in the bathtub. Aurora is hoping Regina is ok but when she finds $10,000 in the baby's diaper bag, she is not sure if Regina is a victim or a perpetrator. Aurora will solve this mystery, but she has a hard time doing one thing, taking care of a baby. Hopefully, her maternal instincts will kick in before she solves the crime.
Inspired by the Aurora Teagarden books, this movie stays true to the author's vision (FTC Affiliate Disclaimer). Aurora continues to be multifaceted, albeit unlucky crime wise, and fun. You never know which way the mystery is going. As you try to piece together the clues, a new twist is added, which will leave you with more questions than answers. And let's not forget the constant shade from Lynn. Lynn will make you laugh out loud with her one-liners. You know she comes from a good place and wants to keep Aurora from getting hurt, but she delivers that message with a sting. If you are a fan of the series, you will have the pleasure of seeing Aida & Arthur's and Aurora & Martin's relationships grow. This is a good movie that deserves a glass of wine.
I give it 4.5 out of 5 stars
I can handle him – Martin
Not a peep – Aida
Then again maybe it's just you – Lynn
Do you come with an instruction book because I am very good with books – Aurora
Yes I am – Arthur
Find, shop for, and watch Hallmark movies on Amazon (FTC Affiliate Disclaimer)
Click here for more information
---
Escaping Dad – Review
Escaping Dad – Lifetime – 2 hours and 2 minutes
Erin has tried for years to ignore her husband Darren's controlling and abusive ways, but she can't anymore. She has decided once and for all to leave him and take her two children, Charlie and Amy. She gets as much cash as she can and a burner phone, then hits the road. Back at home, Darren (a District Attorney) is quickly on her heels. It's not because he wants her back, but because she took his passport. This passport is the only evidence of his ties to colluding with the Mexican Cartel. He must get this evidence back before she discovers it and exposes him. He tells police officers that she is unstable and stole his gun. They issue an Amber Alert, which puts the whole country in pursuit. Erin will have to escape Darren with a bratty teen, a diabetic child, and little money. But help won't be far away.
This is a fun movie. It adds a twist to the typical domestic violence story with the addition of the cartel and a sick child. Amy does play the role of a typical Lifetime teen, however, she has been left in the dark about the abusive nature of her mother's marriage. Once she discovers the truth, she will turn a new leaf. And be careful not to judge Erin. Remember, people in desperate situations often make snap judgments and bad decisions. But par for the course here comes Wes (an attractive trucker) to play night in shining armor at Erin's lowest point. While the set up is new and the ending is predictable, the adventure in between is the reason to watch. This is one for the DVR.
I give it 3.5 out of 5 stars
I don't care. I said no red lipstick – Darren
Darren, we need help ok. We need to talk to somebody – Erin
It'll be our little secret – Gary
So what's the plan? Are we gonna hold hands and drive off a cliff – Amy
Either way sucks – Charlie
If we don't find her, I'm washing my hands. And you're gonna be all alone – Lou
I just keep my eyes on the road – Wes
Find, shop for, and watch Lifetime movies on Amazon TV (FTC Affiliate Disclaimer)
Click here for more information
---
The Art of Us – Review
The Art of Us – Hallmark – 2 hours and 0 minutes
Dr. Hopper Higgins is a former artist and current art history teacher. After her boyfriend Frank gave her a bad review, she has lost her desire to paint and her boyfriend. She is about to get tenure because she got a well-known artist to come to the college for a showing. Tom is a veteran who went to art therapy to adjust to civilian life. He has taken jobs as a dog walker to get money to fix his houseboat. After a run in, Hopper asks Tom to walk her dog and he agrees. Everything is fine until Hopper's artist drops out of the show. She has no idea who to choose as a replacement because most art buyers want to see a known artist. She decided to clear her mind and teach her painting class. After Tom finishes walking the dog, he sits in Hopper's class and paints. Once he is done, he leaves but then Hopper sees his work. She is blown away by his skills and finds him. She convinces him to enter his work and he will get paid a large portion of the money. Tom agrees with the hope of fixing his houseboat. But to attract buzz, Hopper lies. Hopper told her boss that Tom is the great-grandson of Vincent van Gogh. Now she must get Tom up to speed on van Gogh's history before the art department heads find out, and fire her. But the more time she spends with Tom, the greater her attraction to him grows. The two must pull together because the van Gogh lie may tear them apart.
The Art of Us is a well-crafted story with amazing artwork that can be appreciated by anyone. Also, this movie gives a lot of amazing quotes that can become daily mantras. This movie is different from other Hallmark movies because they never hate each other. They drive eath other to become better, stronger, and reach for their dreams. They even decided to come clean together about the lie. They are working as a couple before they make it official. And it's their love of art that confirms their attraction. This is a good movie to watch with a nice glass, or two, of wine.
I give it 4 out of 5 stars
All tweed and no substance – Lindsay
Third wheels only belong on tricycles – Lindsay
Teaching is a much better fit – Hopper
All of us go through that. It took me a long time to figure out who I was out of uniform – Frank
This should be good – Tom
Find, shop for, and watch Hallmark movies on Amazon (FTC Affiliate Disclaimer)

---
Categories: ABC, Abigail Breslin, Aurora Teagarden, Beau "Casper" Smart, billy dee williams, Brian Krause, Bruce Greenwood, Candace Cameron Bure, Colt Prattes, Debra Messing, Dirty Dancing, Emily Rose, Escaping Dad, Grace Van Dien, hallmark, Hallmark Movies and Mysteries, HMM, J. Quinton Johnson, Jason Wiles, Katey Sagal, lifetime, lifetime movie network, lmn, Made for TV, Marilu Henner, Melanie Stone, Nicole Scherzinger, review, Sarah Hyland, Shane Harper, Steve Lund, Sunny Mabrey, Taylor Cole, The Art of Us, The Killing Pact, Tony Roberts, Trevor Einhorn, tv review, Yannick Bisson