Full Out – Lifetime – 1 hour 59 minutes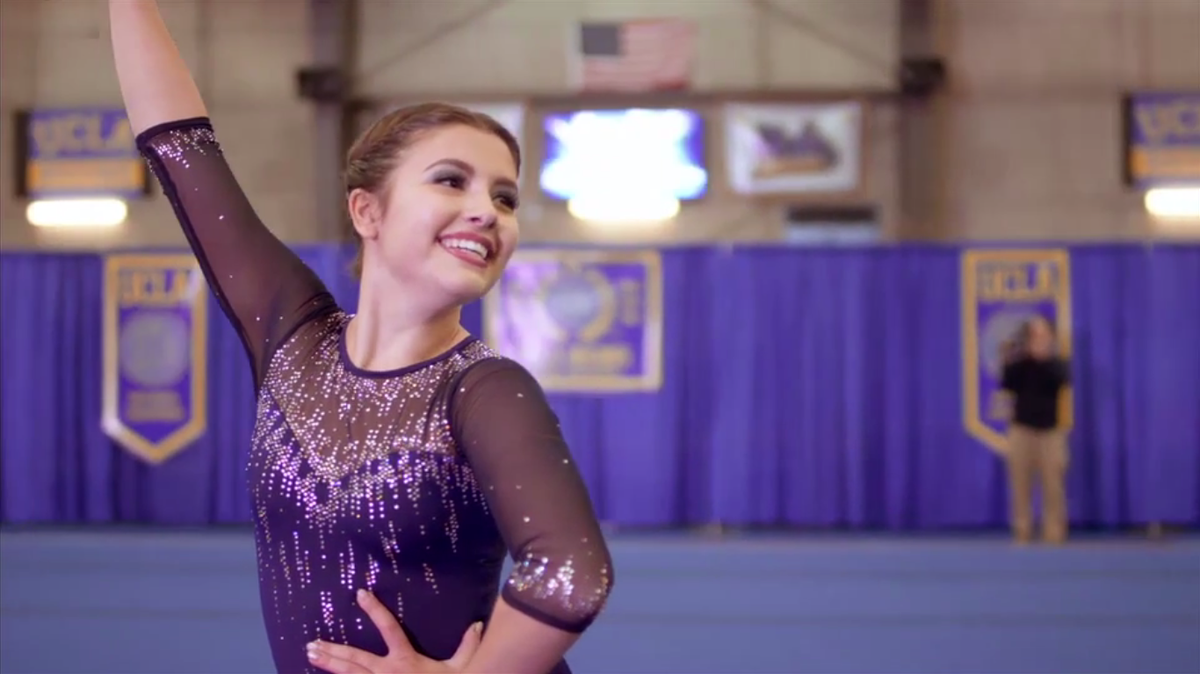 Ariana Berlin was an Olympic and UCLA Gymnastic hopeful when she was in a devastating car crash with her mother. Ariana woke up from a coma to find that she had broken several bones and punctured both lungs. With a steal rod in her leg, her doctor tells her she will heal but would never perform again. This is a bitter pill for her to swallow and she takes it out on her family and friends. Then, Michelle, Ariana's physical therapist, pushes her to gain confidence and strength. Michelle knows that Ariana is capable of amazing thing and ask her for help. Michelle has a dance troupe that needs something more. With Ariana's skills in flips, hand stands, and twist, Michelle ask her to coach the troupe; and hopefully they will be ready to try out for a world famous dance team, CI. Soon, working with the troupe gives Ariana confidence to head to the gym and try some of her old gymnastic moves. Ariana uses this new found confidence to get a walk-on tryout for UCLA. Although, Ariana is stronger than ever, healing is not her biggest fight. The biggest fight is between who she wants to be and who she is becoming. Can Ariana have to 2 passions or will both fall?
This fact based movie is a new twist on the typical dance/gymnastics movies. It is a cross between Step Up and the Gaby Douglas movie (FTC Affiliate Disclaimer). It reminds you that inspiration can come from anywhere, from anyone, and at anytime. This movie is supported by the real Ariana and Val, Ariana's UCLA gymnastics coach. The final dance number is a little cheesy but still fun to watch. You should have your teen or tween watch this movie to give the courage and strength. For a Lifetimer, its just a movie to kill time or DVR for later.
For the Freeform or Disney channel demographic: I give this 4 out of 5 stars
For the Lifetimer: I give this 3 out of 5 stars
What is a six letter word for stubborn? Oh, I got it, A-R-I-A-N-A – Michelle
If I don't place, my parent will pep talk me to death – Ariana
there are two things you should know about me. One, I take off my heels when I am good and ready. Two, Can someone help me take off my heels. – Cashmere
Find, shop for, and watch Lifetime movies on Amazon TV (FTC Affiliate Disclaimer)
Click here for more information