---
Janet Jackson. – Review
Janet Jackson. – Lifetime – 4 hours and 0 minutes
On May 16, Katherine and Joe Jackson brought their 9th child into this world and named her Janet Damita Joe Jackson.  Janet never understood that her father, Joe, predetermined her career after her brothers' success (FTC Affiliate Disclaimer).  One day, she had a humble life in Gary, Indiana.  And the next day, Janet moved to Calabasas, California.  While she dreamed of becoming a lawyer, Joe put a microphone in Janet's hand and put her on a Las Vegas stage.  From that moment, Janet's life was no longer in her hands.  It will take several albums, marriages, and scandals for Janet Jackson to gain the control she championed.  As she takes you on a journey of her past, she learns things about herself too.  
Watching this film, you learn two things about Janet Jackson (FTC Affiliate Disclaimer).  First, she never plays the victim.  She takes complete ownership of everything.  Second, she never speaks ill of anyone.  She admits that Jermain Dupri cheated but vehemently calls him a great person.  She talks about her father's corporal punishment but praises Joe for giving her a life beyond her wildest dreams.  Janet has taken the time to seek some form of therapy. This self-care allowed her to gain insight and clarity, and her peace radiates across the screen.  Watch, learn, implement, and grow.
I give it 5 out of 5 stars
Where do I fit in – Janet
We fight, she fights like a man – Randy
You do what you're told – Tito
Find, shop for, and watch Lifetime movies on Amazon TV (FTC Affiliate Disclaimer)

---
Deadly Misconduct – Review
Annie works as an assistant district attorney, and she is prosecuting the highest-profile case of her career.  However, her most critical witness recanted his story on the stand.  Annie needs to create a new strategy if she wants to get the biggest crime boss off the street and beat his attorney, Larson.  She has come face to face with Larson and won each time.  But this time feels different.  Annie works hard to defend her boss, D.A. George.  But her strongest opponent is her daughter, Crystal.  With so much to focus on, Annie meets with Mark.  Mark is a P.I. who helps Annie with her cases.  While he is good at his job, he is a bad boyfriend.  Annie's best friend, Danielle, saw Mark on a date with another woman.  For Annie, this betrayal is unforgivable and ends their relationship.

At a company party, Annie spots Larson and tries to walk away.  However, Larson tells Annie that he has evidence to help her convict his client.  However, the evidence is at his home for safekeeping.  Annie goes to Larson's home but starts to feel dizzy.  She thwarts his sexual advances and tries to run away.  Instead, Annie passes out.  When she wakes up in Larson's bed, Annie finds him beside her, and Larson is fully dressed and dead.  She cleans her fingerprints and tries to run out of the room, but she hears someone in the house and hides.  From under the bed, Annie can see the murderer scratch their leg.  When the murderer leaves, Annie makes a hasty retreat.  Annie thinks she's cleared of any wrongdoing, but Mark has startling facts.  A neighbor saw a blond woman leave Larson's home, and a bartender at the company party saw Larson talking to a blonde woman earlier that night.  Annie must find the killer before witness testimony implicated her.  She will be indicted for murder and disbarred for her secret meeting with Larson.  If she goes to jail, she will lose her job and daughter.

This mystery will have you watching from beginning to end as Annie finds clues while digging herself into a deeper hole.  She lies, puts others in danger, and masks her appearance to find the killer.  Now, seasoned Lifetimers will know who the murderer is within the first 45 minutes.  However, the plot does make you second guess your predictions.  In the end, acronyms, a gun, and books will save her life and keep her free.  Sit back and enjoy this mystery.
I give it 4 out of 5 stars
Why am I a drug lawyer – Larson
You did nothing wrong. Just don't say anything – Danielle
What is this? Is this some kind of woman's intuition thing – Mark
Can I write a note first? – Annie
Find, shop for, and watch Lifetime movies on Amazon TV (FTC Affiliate Disclaimer)

---
Deadly House Call – Review
Deadly House Call – Lifetime – 2 hours and 0 minutes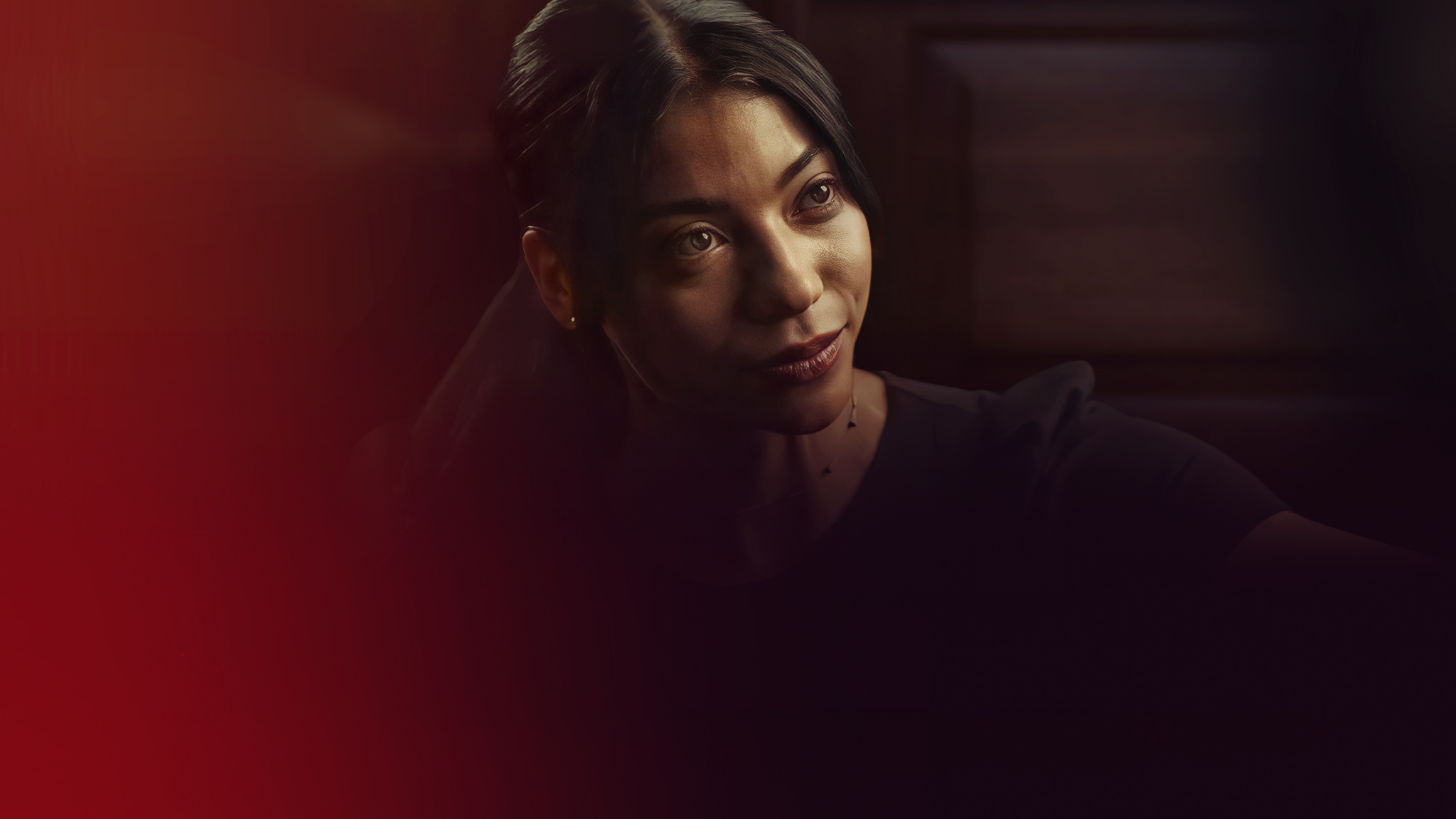 Madison can't believe her mother, Ruth, is gone.  And her father's dementia makes her loss more difficult.  Madison's father, Warren, repeatedly forgets Ruth died, and each time Madison tells him, he falls into a depression.  After the funeral, a woman comes to Warren's rescue and soothes him through another episode.  It's Becca, an out-of-work nurse, and she is willing to help.  Becca stays until the end of the wake and cooks dinner for the family.  While Madison appreciates the assistance, she tells Rebecca that Warren has full-time health care.  In the morning, the family advisor, Arnold, tells Madison that she needs to take over Warren's business because Warren's health is in an inevitable decline.  During their meeting, Madison gets a call from her husband, Emmett.  Warren's aid never showed up, and Emmett requires help with Warren's care. Then Emmett remembers Rebecca and wants to call her.  Madison's not sure about letting a stranger into their home but, out of desperation, says yes.  Madison is right to have reservations because Rebecca is on the path to revenge.  And nothing will stop her from getting what she believes she deserves.

Well, you can't trust references anymore.  At least, that's what you learn from this film.  While the motive is typical, the depths of Rebecca's deception are not.  She drugs, kills, and cosplays to get what she wants.  So if you decide to watch this movie, watch it for Rebecca and her conniving ways.  That option will bring you the most entertainment.  
I give it 3 out of 5 stars
I have to admit. I'm not feeling so bullet-proof today – Madison
You're still in the way. You still need to go – Rebecca
Find, shop for, and watch Lifetime movies on Amazon TV (FTC Affiliate Disclaimer)
Click here for more information
---
Love on the Road – Review
Abby is the host of a restaurant renovation show, but her ratings are slipping.  In a meeting, the producer chooses to shake things up.  The producer picks Rocco's Diner for her next episode.  Rocco's dinner is a far cry from the restaurants Abby features.  The producer feels Abby's show needs a change of pace to gain more viewers.  And if she doesn't, they will cancel Abby's show.

Abby and her director, Kenna, travel to the restaurant but fall victim to a flock blocking the road.  A man, Tom, pulls up and offers help.  But Abby doesn't see how he can be much assistance.  So Tom drives away.  Abby and Kenna arrive at Rocco's and order food. They take the time to look over the current decor and make a few assessments.  Then Tom appears from the kitchen.  He and his aunt, Marge, operate and own the diner.  Marge welcomes Abby into the restaurant and sparks a friendly conversation.  Then, Claire walks into the dining area and stands in awe.  She is a fan of Abby and her show.  Together, Marge and Claire entered Tom's diner for the renovation.  But they never told him.  Instantly Tom says no to the show.  Then, Marge pulls him aside.  Marge knows the restaurant's profits are down, and Tom needs a change of pace to get more out-of-town customers.  Tom lowers his emotional armor and allows Abby to do the show.  But Tom's secrets tests Abby's preconceived notions.

While this movie entertains, it gives you all the twists, montages, and strife exactly when and where you expect them.  If you watch this film, do it for Marge's pearls of wisdom.  They can inspire and ease any viewer.  Also, the witty dialog between Claire and Tom will bring a smile to your face.  Everything else, including the love story, falls flat.  
I give it 2.5 out of 5 stars
You think I'm a cynic, don't you – Abby
See, you just gotta do it with authority – Kenna
I'm gland the sheep didn't take up too much of your time – Tommy
Find, shop for, and watch UPtv movies on iTunes (FTC Affiliate Disclaimer)

---
Don't Forget I Love You – Review
Today is Taylor's 30th birthday, and she plans to spend it like every other day.  As Taylor leaves for work as a professional organizer, she sees her new neighbor, Josh, stumbling over boxes.  Taylor exchanges quick hellos and goes to her business.  While everyone, including her assistant, Kyle, tells her to take a break, she won't.  Taylor takes over the work and leads her life by daily affirmations.  Taylor's father, Richard, hands her a gift when she gets home.  But Richard says it's not from him; it's from her late mother.  It is a treasure map to a time capsule.  When Taylor opens it, she finds childhood mementos and letters with instructions.  Each letter has a task.  Taylor's mother wanted Taylor to complete them and have photo proof for Richard.  With clenched teeth, Taylor accepts the challenge.  This decision to jump into the world of the unknown will bring Taylor purpose, understanding, and love.
Reminiscent of P.S. I Love You, this movie will resonate with anyone who watches it.  While Taylor and Josh's love is at the forefront, Taylor's connection to Josh's daughter, Chloe, will have you in tears.  They bond over the heartbreak of losing a mom, and Taylor guides Chloe with worry angel wings (FTC Affiliate Disclaimer).  When Taylor completes all the task, she will learn the 'why' behind the missions.  And the reason will make you keep this movie on your DVR.
I give it 5 out of 5 stars
Questions, questions.  So many questions. Just follow the map and let the adventure begin – Richard
Well, let's creep his social media – Kyle
So you're saying I'm a challenge – Josh
Sorry my brain is short-circuiting for all the alarm bells going off – Taylor
Find, shop for, and watch Hallmark movies on Amazon (FTC Affiliate Disclaimer)

---
Categories: Anna Marie Dobbins, Clayton James, Colt Prattes, Deadly House Call, Deadly Misconduct, Deadly Resolutions, Don't Forget I Love You, Emilie Ullerup, Erin Cahill, hallmark, Janet Jackson, Janet Jackson., jesse hutch, Joanne Jansen, lifetime, lifetime movie network, lmn, Louis Mandylor, Love on the Road, Love Sundays, Made for TV, movie, Neville Edwards, New Year New Movies, review, Sierra Woolridge, tv review, UPtv